Our mission:
Earthbound supports 2SLGBTQ+ artists, athletes, and activists in the creation of workshops and live shows that mix theatre, wrestling, and other interdisciplinary arts.
Our vision:
Earthbound aspires to co-create community spaces and cultural moments that disrupt the status quo, ignite radical imaginations, and encourage revolutionary ways of relating and living on Earth.
Our values:
Through its activities, Earthbound expresses values of social and environmental justice, the right to self-determination, and care for people, the planet and other-than-human kin.
EB is an inherently queer project that prioritizes marginalized groups but opens it's doors to everyone
EB is committed to anti-oppressive practices and decolonization, recognizing that on-going learning, reflection, and repair is needed
EB prioritizes the safety and wellness of our physical and spiritual bodies, mental health, and emotional states
EB prioritizes self-care and community-care over productivity and product
EB aims to make events and activities accessible and to create safer-spaces, understanding that there is an ever evolving idea of what that means
EB has no tolerance for racism, sexism, ableism, body-shaming, homophobia, transphobia, and other hateful things
EB strives to be a playground without bullies. We believe it is possible to thrive, play, and create in settings that are free from the influence of exclusion, competition, and individualism.
Earthbound Futures (Les Futures EB) is located on unceded lands, the traditional territory of the Kanien'kehà:ka, in so-called Montreal (Tiohtià:ke, Mooniyang)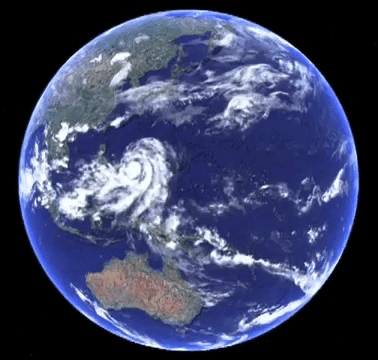 🌟WRESTLING 🌟

Collectively, we are wrestling with oppressive supremacies, as we fight for intersectional justice and Earth-centered futures.
At Earthbound, we fight for a reason; we face conflict knowing that it can be generative. We dance with the obstacles and opponents that cross our path.
Anyone can wrestle; we can rethink the ways bodies are welcomed into the ring.
Wrestling is also the internal struggle of battling with our egos, the effects of trauma, or finding a radical life purpose.
Wrestling is a performative choreographed fight, playful brawl, consensual competitive sport. It is play, pleasure and power from an explicitly queer perspective.
🌟FRIENDSHIP🌟

There is radical, alchemical power in friendship. It is fertile ground to organize, break rules, compost old worlds and build new ones.
Friendship transcends class, ethnicity, gender, species, time, space and borders - but it is not blind to these either.
Friends make mistakes, sometimes they hurt each other. But we choose to learn, transform and hold each other accountable.
Friendship is trust and vulnerability. We can show up just as we are. Our whole, authentic selves are welcome.
Friendship is mutuality and kinship, a system of support. It is a space where the fluidity and multiplicity of connection is known.
🌟QUEERING THE HERO'S JOURNEY🌟
Popular myths tell of battle, competition, and conquering. Only the Hero can overthrow the System, dismantle the Empire, win the prize, or rescue those in distress.
It's a story we all know - it permeates songs, work, politics. We've probably aspired to fulfill this narrative ourselves, internalizing and replicating it.
But there are other stories: risky adventures of care and mutual aid; perilous journeys into collective grieving; dangerous tasks of repairing what has been broken, lost or stolen.
These stories live in the wilds beyond domination, control and supremacy. Where we can go slowly, honor what has meaning, and gently collect treasures of the imagination and the heart.
What if the great call to adventure is noticing what is already present, but overlooked? The path of embodied joy and sorrow. Moving together towards some unknown destination.
🌟WORLD-BUILDING🌟
World-building is an enchanted practice. It's the birth of new myths, the re-imagining of old stories.
It's queer utopias, ecological consciousness, collective liberation, and restored belonging. It re-weaves the threads of our shared reality.
World-building is remembering sacred and magical ways of co-existing. It's a tool to re-vision political events, cultural currents, and harms done past and present.
It's a creative practice that destroys authoritarian and hierarchical structures. Tyrannical social norms and economic expectations quiver in its wake.
World-building is medicine, an antidote. It is survival for the future, knowing that the future is now and it is beautifully queer.
The seeds of Earthbound were planted in 2014, when the Montreal Chapter of the League of Lady Wrestlers was created by 2SLGTBQ+ folks who were excluded from the mainstream wrestling scene. With other chapters in Dawson City and Toronto, the League produced hysterical, gritty, and oh so queer community events across so-called Canada until it's disbandment in 2018.
In 2015, Earthbound split off as a small collective of performers who wanted to create high production shows that merged wrestling and theatre into a hybrid art form. With the ring-as-stage, the collective began producing small backyard shows that brought together fantastical storytelling and multi-gender wrestling matches.
Earthbound opened a space in 2016 where the wrestling ring could be a full-time stage. Lovingly dubbed The Sacred Square, this underground venue was also a home to some of the collective's members. The immersive shows were unforgettable extravaganzas, featuring original soundscapes, projections of spectacular proportions and dozens of multi-disciplinary performers.
Performances explored issues like gender expression, technology, magic, resource extraction, corporate control, and geopolitics. In this creative playground, a cast of mythological characters began to form: the Spirit Sisters from Venus, a Diamond Being from a distant planet, a rogue human scientist working for The Family Corporation, and other strange and sometimes dangerous cosmic wrestlers.
Events garnered 250+ audience members and publicity from CBC, La Presse, VICE, CultMTL, among others. With ambitions still high, Earthbound also wrote a web-series screenplay and a short demo video was produced to capture the last days of this epic venue before The Sacred Square closed its doors in late 2017.
In 2019, the collective decided to incorporate as a non-profit, returning to its origins of community-building and art as embodied activism. Since then, Earthbound has performed at community festivals and created workshops with artists and activists across Quebec. As a volunteer-run organization, we wish to continue sharing tools and to co-create spaces that unlock the transformative power of storytelling and wrestling for a higher purpose.